New & Used Chrysler, Dodge, Jeep, RAM Dealership Serving Greater Area of Elmhurst, IL
---
What started as a service station and small dealership in 1923 has grown to become the Roesch Cars of today. So, who are we? We're glad you asked. Roesch Cars is a fourth-generation family-owned dealer that believes doing good business is simple. If you're honest, you hire great people, and you offer competitive pricing and large selection, you keep customers coming back for 90 years and counting.
Where We Started
Back when Paul Roesch first started his DeSoto dealership, chances are that he couldn't imagine the way it would grow. The accomplishment we think he'd be most proud of is that his own family has continued the dream he started more than 90 years ago.
Paul's son, Larry, a lifelong resident of Elmhurst, began working at the dealership in 1952 while taking accounting and business law courses at night. In 1963, Roesch Motors incorporated and became Elmhurst Chrysler Plymouth, quickly becoming the leading Chrysler Plymouth dealership in the country.
Where We Are Now
By 1997, the Jeep franchise joined the family of cars, and in 2005, Larry's son, Dan, acquired the former Elmhurst Dodge, ushering in the Roesch Chrysler Jeep Dodge Ram (CJDR) dealership of today.
In 2011, Roesch Ford in nearby Bensenville joined the family of Roesch Cars, and today both dealerships offer customers the conveniences of modern facilities along with some of the largest inventories in all of Chicagoland.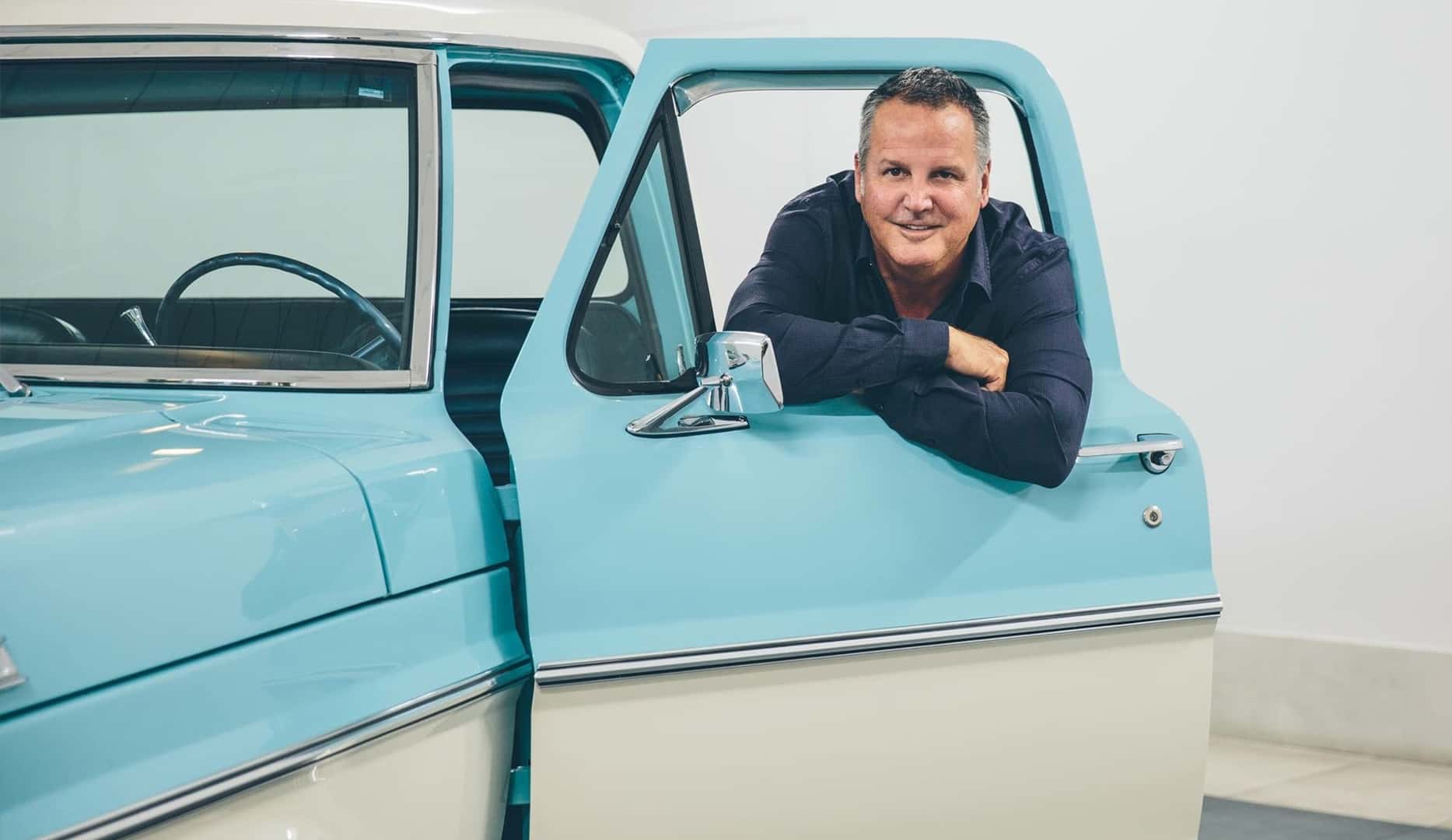 We Love What We Do
Of course, our Roesch family not only shares the business, but a passion for cars as well. In fact, we consider ourselves car enthusiasts – from vintage beauties to modern muscle cars and beyond – and have a deep understanding and appreciation of just how important buying and owning a vehicle can be. That level of devotion can be seen in every action we take and every car we sell, so that you can be sure you'll love your Roesch experience – from sales to service – as much as your new vehicle.
Finance Department
Whether you wish to buy a new car or want own a pre-owned one, we are ready to customize a specialized buying package for you regardless of your credit history. Here is what we can offer you:
We secure an auto loan for you on flexible terms
Low or no down payment to lease your beloved car
Make use of your existing car through "Value Your Trade" option
Get a loan pre-approved online to ensure you do qualify
Service Center
Our service center is ever ready to take care of your vehicle no matter what type of issue you are encountering with your car. We are expert at treating all types of vehicles and we ensure:
Easy handling of heavy service loads
Taking care of multiple vehicles at the same time
Keeping the wait time down
However, if you are very busy kind of person then better make use of Express Lane Service to avoid any inconvenience.
Parts Center
When you bring your vehicle to our service center that is the sign of your faith in our capabilities. We strive to meet and exceed your expectations by only using authentic OEM parts. Expect our parts center to:
• Provide you with Mopar authentic OEM parts for all models of cars, SUVs and trucks
• Repair your vehicle with care while using the genuine parts to ensure its longer life