Roesch CDJR – BBB Accredited Car Dealership
The Better Business Bureau (BBB) tracks more than 5.4 million businesses and assigns a letter grade to each. It has many ways of making sure that a company is complying with these standards such as following how they advertise, seeing how they handle disputes and much more. If a business wants its accreditation, it must submit an application with their business license and other information.
Not being a BBB Accredited business means that the company may not have known about the accreditation process or didn't follow guidelines. For this reason, being a successful business that does not always entail that they will receive this honor. But being a BBB Accredited business is a mark of trustworthiness and honesty.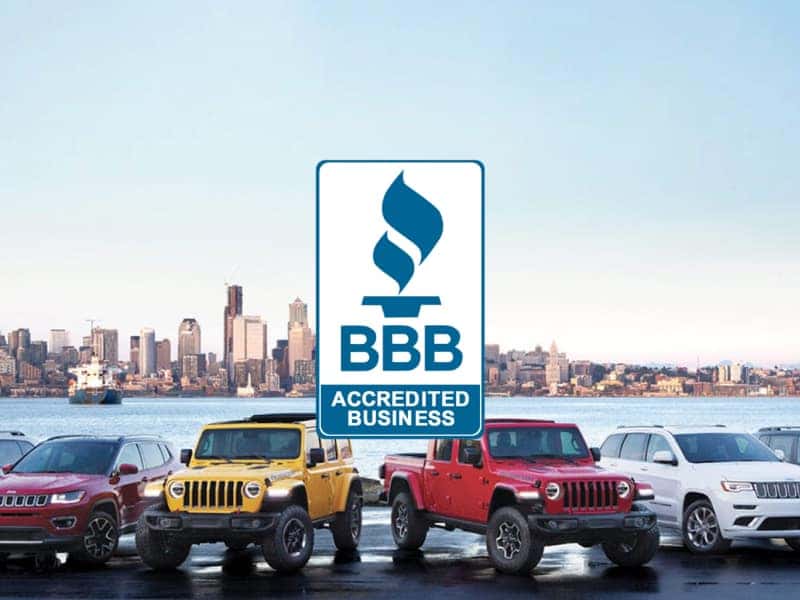 We Are Dedicated To Quality Customer Service
The honor is sought after by business across all industries. It is an indicator of quality and can increase customer loyalty and online visibility. Being BBB accredited means that the customer can trust this corporation with sales and customer support. Thus, for car buyers, they can trust the Roesch CDJR brand for honesty and integrity. They know that they won't have to deal with mediocre customer support or not being able to understand their car payment plan. The corporation has faced scrutiny and exceeded expectations.
On October 20th 2019 Roesch CDJR received the honor of being a BBB Accredited business. Being a BBB Accredited corporation entails that a company agreed to follow certain ethical standards including:
Build trust
Advertise honestly
Tell the truth
Be transparent
Honor promises
Be responsive
Safeguard privacy
Embody integrity