Chrysler, Jeep, Dodge, RAM Dealer Near Chicago, IL 60007- 60827
Chrsyler Jeep Dodge RAM Dealer
Near Chicago, IL
Welcome to Roesch CDJR!
We have a vast inventory, the best financing, amazing specials to save you money & more for residents of Chicago. Find Out More Below!
About Roesch CDJR Near Chicago, IL
Welcome to Roesch CDJR, the top-rated new & used car dealership near Chicago, IL.
Our wide selection of Chrysler, Dodge, Jeep, and RAM vehicles, makes us a one-stop destination for every car shopper.
No matter what your budget or credit situation, we can send you home in a new or used car today!
New Chrysler Jeep Dodge RAM Vehicles For Sale Near Chicago, IL
Looking for the latest and greatest? Our 2019 lineup is perfect for you. Across our range of Chrysler, Dodge, Jeep, and RAM vehicles, there is sure to be a perfect vehicle for you. we have a new model year vehicle for every driver's needs. You can view our new car selection online from the comfort of your home or office using our virtual showroom
Each of our CDJR models can be practically customized with features to fit your life. Choose your preferred technology, advanced safety features, interior comforts, and external aesthetic packages to make your dream car.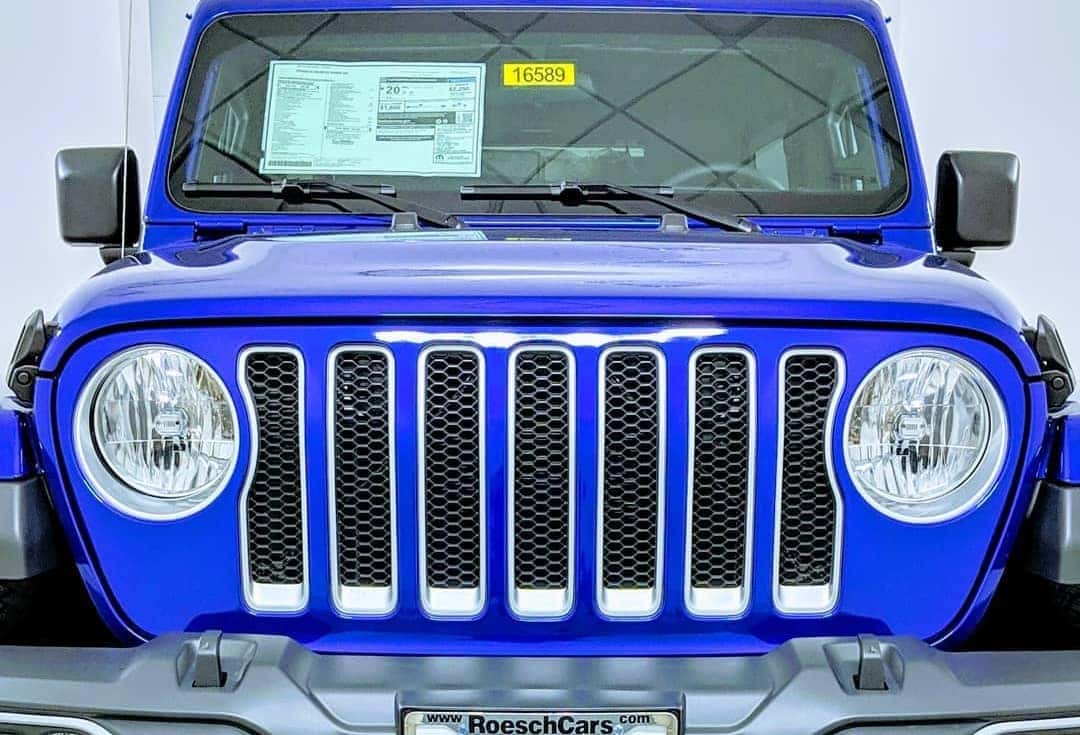 Used Chrysler, Dodge, Jeep, RAM Vehicles For Sale Near Chicago, IL
We carry hundreds of used cars in our inventory, making it easier than ever to find an affordable, pre-owned car, SUV, van, or truck. We price our used inventory below Kelley Blue Book value so drivers near Chicago, IL can have a safe, reliable vehicle regardless of their budget.
Aside from New Chrysler, Dodge, Jeep, and RAM vehicles, we also carry used inventory in other makes and models, including Kia, Toyota, Hyundai, Chevrolet, and more.
Our highest quality used vehicles are our Certified Pre-Owned cars. In order to become a CPO, each vehicle must be a newer model year Chrysler, Dodge, Jeep, or RAM with lower mileage. Every CPO passes a rigorous 125-point inspection.
We Have A Vast Used Inventory As Well
To prove how much we believe in our Certified Pre-Owned vehicles, we offer extended warranties (7-year/100,000 miles powertrain), emergency roadside assistance, car rental benefits, and trip interruption benefits.
Just like with our new cars, you can view our used cars online with our virtual showroom. Here you can check off the features you desire, such as price range, body type, fuel efficiency, backup camera, blind spot monitor, and more.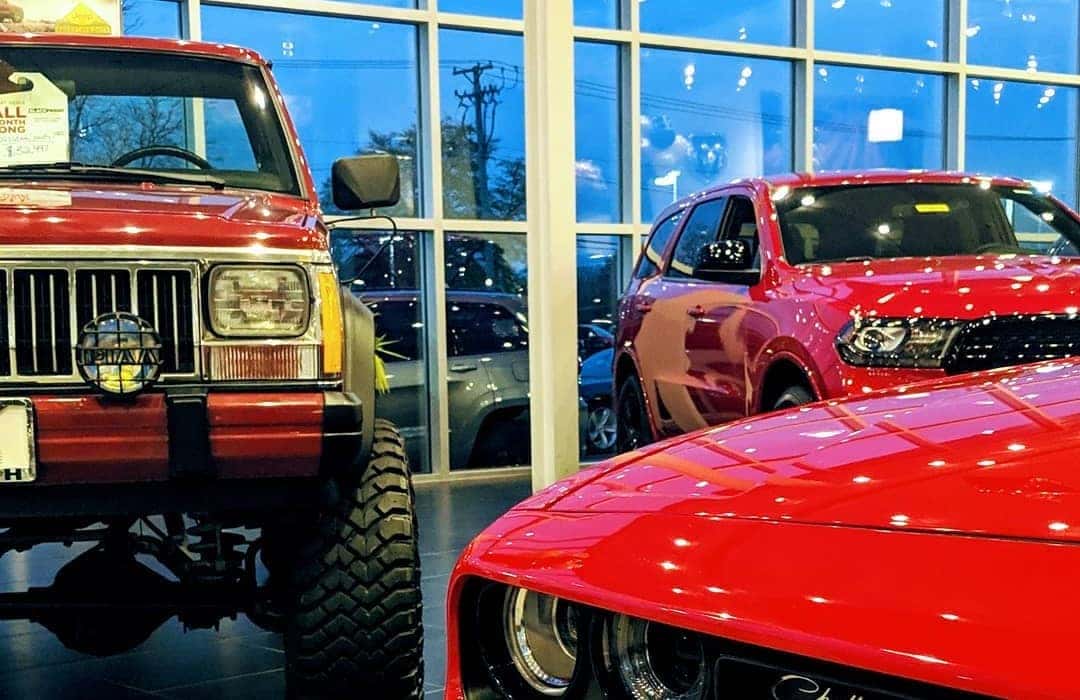 Auto Financing Near Chicago, IL
Roesch CDJR can get anyone approved for financing. Even if you've been turned away at other dealerships, our experienced Roesch Finance Center can make a deal work for you. We work with good, bad, and even no credit to ensure every driver near Chicago, IL has a dependable vehicle.
Whether you're looking to buy or lease, you can get started on your financing by filling out our secure online finance form. We focus on getting you the best package based on your available down payment and the lowest available APR. If you currently have a vehicle to trade in toward the value of your new car, try our trade-in value estimator.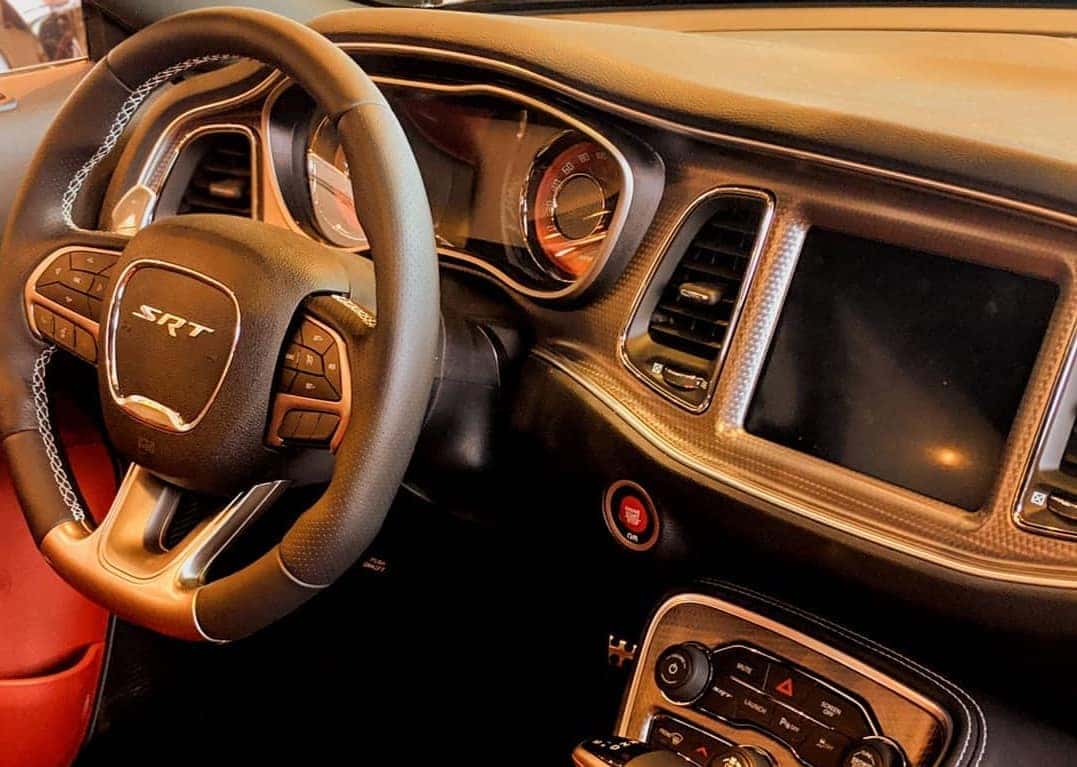 We Will Get You Financed No Matter What
You can also use our online payment calculator to better understand how your trade-in value, down payment, APR, and loan term can affect your monthly payments.
Our Roesch Finance Team is also highly experienced in working with businesses and commercial enterprises who may need special financing packages. Whether you want to supply employee vehicles or need a fleet of rugged trucks or vans, we can provide expert financing and other business perks through our program Business Link.
Auto Service Center Near Chicago, IL
Our state-of-the-art service center doesn't just take care of your CDJR vehicle. We also make it our mission to take care of you, ensuring you don't waste any time or money while maintaining or repairing your Roesch vehicle.
As you can see, your convenience is of utmost priority. While you're relaxing or getting work done, our factory-trained automotive technicians will be using genuine CDJR parts and manufacturer specified techniques to make your car good as new. We don't cut corners, so you'll save money over time by having longer-lasting parts and expert workmanship.
We offer dealership-exclusive perks like:
Saturday hours
Free estimates
Free Wi-Fi in our lobby
Free shuttle (to get you back to your work, home, or errands)
Rental cars
Collision & repair services
Relationships working with 7 major insurance companies
Rotating specials on parts and routine services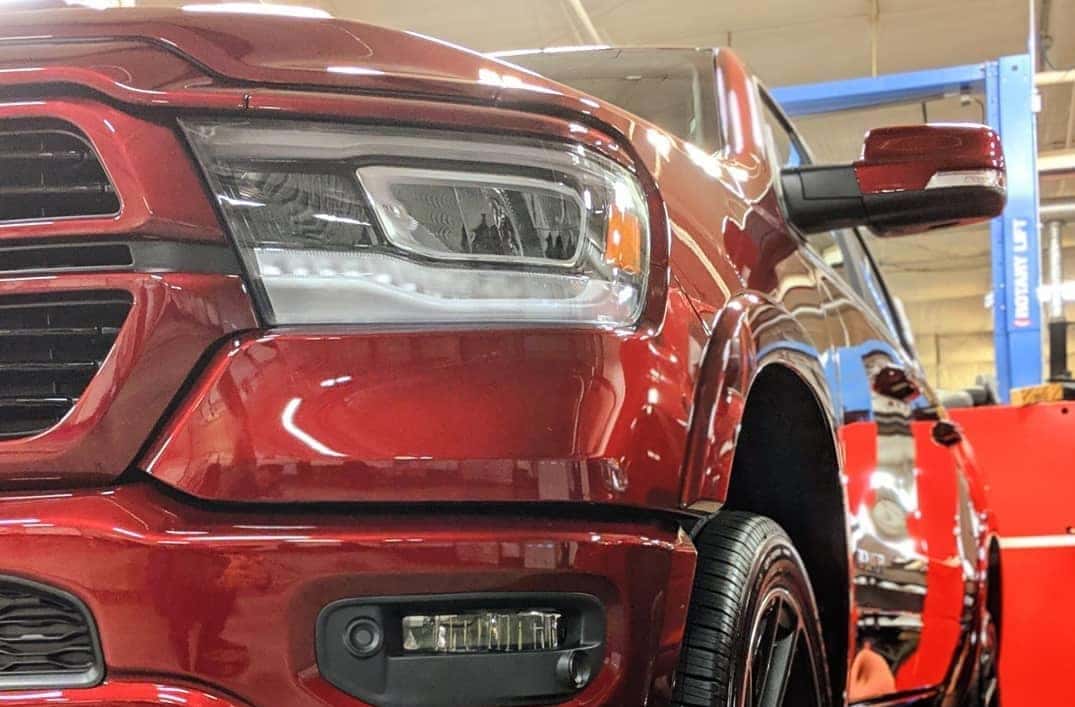 Chrysler, Dodge, Jeep, RAM Specials Near Chicago, IL
On top of our already low prices, we love to share specials to help make your new or used vehicle even more affordable. Our specials rotate regularly, so be sure to act when you see a deal that helps you!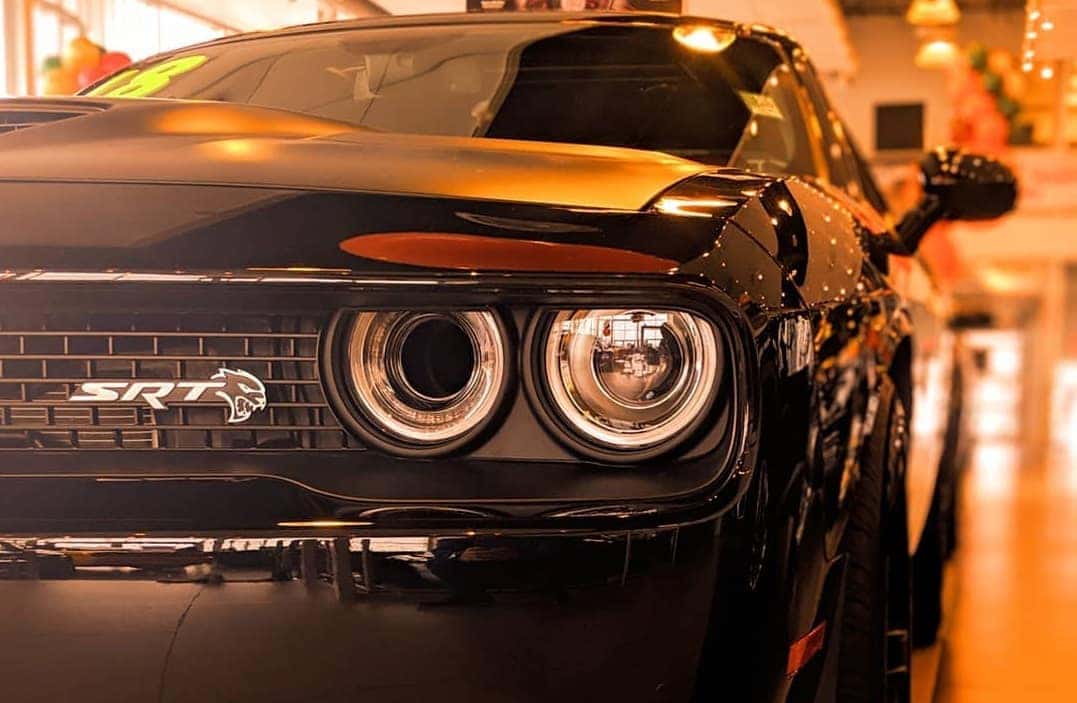 These Specials Include The Following:
It's no wonder the residents of Chicago, IL love Roesch CDJR given we offer incredible savings in the forms of:
Flat Roesch-exclusive discounts on new and used cars
Leasing specials on new cars
Manufacturer cash back rebates
Genuine parts specials
Why Buy From Roesch CDJR Near Chicago, IL?
See Our Inventory Below!
Our family owned new car & used car dealership has served the area of Chicago, IL for nearly 100 years. Founded in 1923, we've built our name on treating each and every customer as a member of our own family.
That's why we hand-select our sales, finance, and service teams to ensure each member is passionate, honest, friendly, and experienced. You can see for yourself how well this strategy works when you look at our top-rated Yelp and Google reviews!
To us, treating everyone like family means having the best service on the best vehicles at the best price. Whether you're on a tight budget or ready to splurge on a brand new luxury vehicle, we'll help you through every step of the car-buying process to make your experience enjoyable.
306 Matching Vehicles Found

VIN: 3C4PDCAB2JT536134 Stock #: 16806

Our Roesch Price includes manufacturer incentives: $1,000 - 2018 Retail Bonus Cash MWCJA1. Exp. 07/01/2019, $2,750 - 2018 Retail Consumer Cash **CJ1 ...

[ more ]

Our Roesch Price includes manufacturer incentives: $1,000 - 2018 Retail Bonus Cash MWCJA1. Exp. 07/01/2019, $2,750 - 2018 Retail Consumer Cash **CJ1 (exclu SE-SW-WE). Exp. 07/01/2019

VIN: 3C4PDCBG6JT529973 Stock #: 16708

Our Roesch Price includes manufacturer incentives: $1,500 - 2018 Retail Bonus Cash MWCJA1. Exp. 07/01/2019, $2,750 - 2018 Retail Consumer Cash **CJ1 ...

[ more ]

Our Roesch Price includes manufacturer incentives: $1,500 - 2018 Retail Bonus Cash MWCJA1. Exp. 07/01/2019, $2,750 - 2018 Retail Consumer Cash **CJ1 (exclu SE-SW-WE). Exp. 07/01/2019

VIN: 3C4PDCBG8JT529974 Stock #: 16707

Our Roesch Price includes manufacturer incentives: $1,500 - 2018 Retail Bonus Cash MWCJA1. Exp. 07/01/2019, $2,750 - 2018 Retail Consumer Cash **CJ1 ...

[ more ]

Our Roesch Price includes manufacturer incentives: $1,500 - 2018 Retail Bonus Cash MWCJA1. Exp. 07/01/2019, $2,750 - 2018 Retail Consumer Cash **CJ1 (exclu SE-SW-WE). Exp. 07/01/2019

VIN: 3C4PDCAB5KT744459 Stock #: 17162

Our Roesch Price includes manufacturer incentives: $1,000 - Midwest 2019 Retail Bonus Cash MWCKA1. Exp. 06/24/2019, $2,250 - 2019 Retail Consumer Ca ...

[ more ]

Our Roesch Price includes manufacturer incentives: $1,000 - Midwest 2019 Retail Bonus Cash MWCKA1. Exp. 06/24/2019, $2,250 - 2019 Retail Consumer Cash 51CK1. Exp. 07/01/2019

VIN: 3C4PDCAB3KT744461 Stock #: 17196

Our Roesch Price includes manufacturer incentives: $1,000 - Midwest 2019 Retail Bonus Cash MWCKA1. Exp. 06/24/2019, $2,250 - 2019 Retail Consumer Ca ...

[ more ]

Our Roesch Price includes manufacturer incentives: $1,000 - Midwest 2019 Retail Bonus Cash MWCKA1. Exp. 06/24/2019, $2,250 - 2019 Retail Consumer Cash 51CK1. Exp. 07/01/2019

VIN: 1C4PJLCB5KD434856 Stock #: 17113

Our Roesch Price includes manufacturer incentives: $3,000 - 2019 Retail Consumer Cash 51CK1. Exp. 07/01/2019, $750 - Fast Start Bonus Cash 41CKM. Ex ...

[ more ]

Our Roesch Price includes manufacturer incentives: $3,000 - 2019 Retail Consumer Cash 51CK1. Exp. 07/01/2019, $750 - Fast Start Bonus Cash 41CKM. Exp. 06/17/2019

VIN: 1C4PJLCBXKD428874 Stock #: 16937

Our Roesch Price includes manufacturer incentives: $3,000 - 2019 Retail Consumer Cash 51CK1. Exp. 07/01/2019, $750 - Fast Start Bonus Cash 41CKM. Ex ...

[ more ]

Our Roesch Price includes manufacturer incentives: $3,000 - 2019 Retail Consumer Cash 51CK1. Exp. 07/01/2019, $750 - Fast Start Bonus Cash 41CKM. Exp. 06/17/2019

VIN: 1C4PJLCB3KD473977 Stock #: 17311

Our Roesch Price includes manufacturer incentives: $3,000 - 2019 Retail Consumer Cash 51CK1. Exp. 07/01/2019, $750 - Fast Start Bonus Cash 41CKM. Ex ...

[ more ]

Our Roesch Price includes manufacturer incentives: $3,000 - 2019 Retail Consumer Cash 51CK1. Exp. 07/01/2019, $750 - Fast Start Bonus Cash 41CKM. Exp. 06/17/2019

VIN: ZACNJABB6KPK05145 Stock #: 17145

Our Roesch Price includes manufacturer incentives: $750 - Midwest 2019 Retail Bonus Cash MWCKA1. Exp. 06/24/2019, $2,250 - 2019 Retail Consumer Cash ...

[ more ]

Our Roesch Price includes manufacturer incentives: $750 - Midwest 2019 Retail Bonus Cash MWCKA1. Exp. 06/24/2019, $2,250 - 2019 Retail Consumer Cash 51CK1. Exp. 07/01/2019

VIN: ZACNJABB0KPJ99729 Stock #: 17146

Our Roesch Price includes manufacturer incentives: $750 - Midwest 2019 Retail Bonus Cash MWCKA1. Exp. 06/24/2019, $2,250 - 2019 Retail Consumer Cash ...

[ more ]

Our Roesch Price includes manufacturer incentives: $750 - Midwest 2019 Retail Bonus Cash MWCKA1. Exp. 06/24/2019, $2,250 - 2019 Retail Consumer Cash 51CK1. Exp. 07/01/2019

VIN: 1C4PJLCB7KD470841 Stock #: 17297

Our Roesch Price includes manufacturer incentives: $3,000 - 2019 Retail Consumer Cash 51CK1. Exp. 07/01/2019, $750 - Fast Start Bonus Cash 41CKM. Ex ...

[ more ]

Our Roesch Price includes manufacturer incentives: $3,000 - 2019 Retail Consumer Cash 51CK1. Exp. 07/01/2019, $750 - Fast Start Bonus Cash 41CKM. Exp. 06/17/2019

VIN: 1C4PJLCB2KD444423 Stock #: 17159

Our Roesch Price includes manufacturer incentives: $3,000 - 2019 Retail Consumer Cash 51CK1. Exp. 07/01/2019, $750 - Fast Start Bonus Cash 41CKM. Ex ...

[ more ]

Our Roesch Price includes manufacturer incentives: $3,000 - 2019 Retail Consumer Cash 51CK1. Exp. 07/01/2019, $750 - Fast Start Bonus Cash 41CKM. Exp. 06/17/2019

VIN: 1C4PJLCB3KD444155 Stock #: 17141

Our Roesch Price includes manufacturer incentives: $3,000 - 2019 Retail Consumer Cash 51CK1. Exp. 07/01/2019, $750 - Fast Start Bonus Cash 41CKM. Ex ...

[ more ]

Our Roesch Price includes manufacturer incentives: $3,000 - 2019 Retail Consumer Cash 51CK1. Exp. 07/01/2019, $750 - Fast Start Bonus Cash 41CKM. Exp. 06/17/2019

VIN: ZACNJABB9KPK33036 Stock #: 17301

Our Roesch Price includes manufacturer incentives: $750 - Midwest 2019 Retail Bonus Cash MWCKA1. Exp. 06/24/2019, $2,250 - 2019 Retail Consumer Cash ...

[ more ]

Our Roesch Price includes manufacturer incentives: $750 - Midwest 2019 Retail Bonus Cash MWCKA1. Exp. 06/24/2019, $2,250 - 2019 Retail Consumer Cash 51CK1. Exp. 07/01/2019

VIN: ZACNJABB9KPK31982 Stock #: 17298

Our Roesch Price includes manufacturer incentives: $750 - Midwest 2019 Retail Bonus Cash MWCKA1. Exp. 06/24/2019, $2,250 - 2019 Retail Consumer Cash ...

[ more ]

Our Roesch Price includes manufacturer incentives: $750 - Midwest 2019 Retail Bonus Cash MWCKA1. Exp. 06/24/2019, $2,250 - 2019 Retail Consumer Cash 51CK1. Exp. 07/01/2019

VIN: ZACNJABB7KPK32290 Stock #: 17299

Our Roesch Price includes manufacturer incentives: $750 - Midwest 2019 Retail Bonus Cash MWCKA1. Exp. 06/24/2019, $2,250 - 2019 Retail Consumer Cash ...

[ more ]