Fun Summer Getaways Near Elmhurst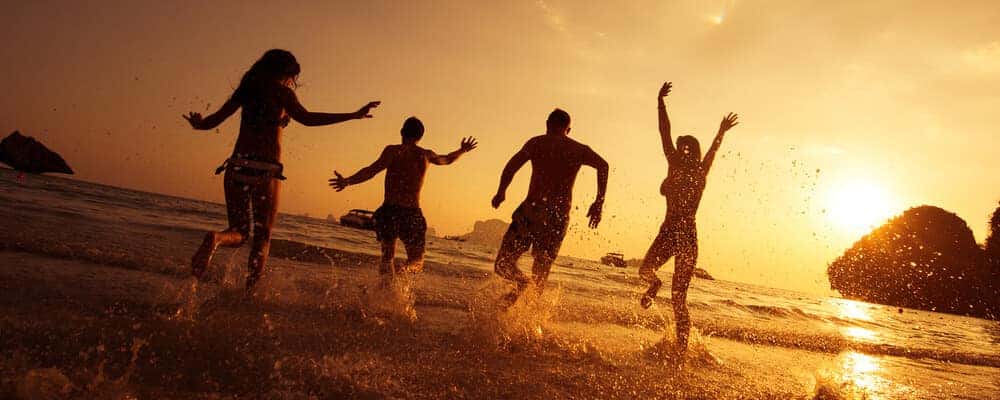 Looking for a fun summer getaway without spending all day on the road or buying expensive plane tickets? Larry Roesch Chrysler Jeep Dodge Ram is here to share 5 options close to Elmhurst where you can take in the summer and have a blast!
Lake Geneva, Wisconsin
About an hour and a half from Elmhurst, Lake Geneva offers a variety of activities guaranteed to keep everyone entertained. Find golfing, spas, horseback riding, and waterparks available at nearby resorts like Grand Geneva Resort and Spa or Timber Ridge Lodge and Waterpark.
Ottawa, Illinois
Get back to nature by visiting Ottawa, only an hour and a half away. You can hit up Starved Rock State Park or Buffalo Rock State Park to get in some hiking, canoeing, or horseback riding, and more daring adventurers can even schedule a skydiving experience with Skydive Chicago. Camp out with the family at Four Star Campground or relax in a hot tub at Starved Rock Lodge.
St. Joseph, Michigan
Enjoy a family beach getaway a mere hour and 45 minutes from home when you visit St. Joseph, MI. The kids will love the Silver Beach Carousel, Curious Kids Museum, and Whirlpool Compass Fountain while parents will appreciate the beautiful beaches and wine tours.
Galena, Illinois
Take a three hour drive and spend a relaxing weekend strolling the historic town of Galena, IL. History buffs will enjoy a visit to the Ulysses S. Grant Home while spirits enthusiasts can partake in a tasting at Blaum Bros. Distilling Co. Browse the local antique shops for a unique souvenir to remember your trip.
Make the Most of your Summer with Larry Roesch Chrysler Jeep Dodge Ram
Whether staying close to home or taking a longer road trip, we at Larry Roesch Chrysler Jeep Dodge Ram will make sure you have a reliable vehicle to get there. Get pre-approved for financing so you can spend less time at the dealership and more time enjoying your summer.