Find Jeep Vehicles in the Movies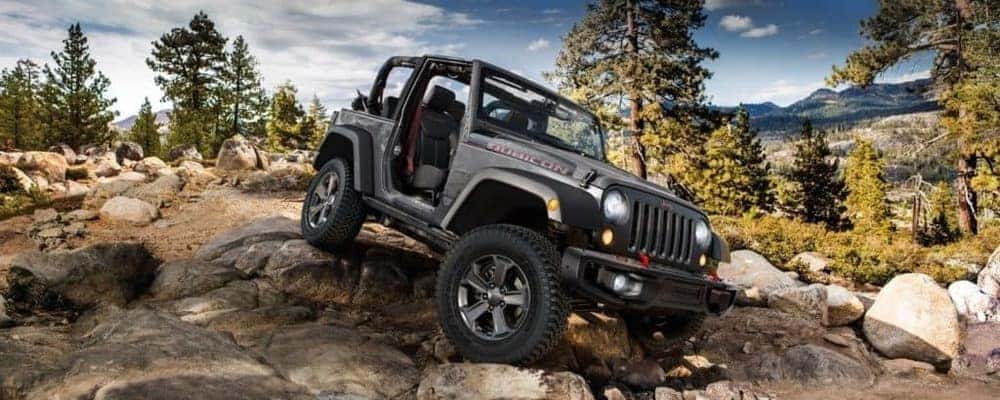 Jeep is an iconic brand, and has had quite the presence on the big screen. Find out some of our favorite movies featuring a scene stealing Jeep at Roesch Chrysler Jeep Dodge Ram.
Jurassic Park (1993)
With off-roading required to maneuver the more rugged parts of Jurassic Park, Jeep vehicles were the perfect choice for staff. The Jurassic Park employees cruised the park (and escaped a T-Rex) in the 1992 Jeep Wrangler Sahara. This movie gave the Jeep an iconic role, and many fans have dedicated themselves to creating replicas for themselves.
Clueless (1995)
Style icon Cher rode around in a "loped out" 1994 Jeep Wrangler–without a license. When she wasn't taking her friends shopping, she was mowing down fire hydrants and terrorizing DMV employees forced to ride along for her driver's exam.
Back to the Future (1985)
While the DeLorean may be the first car that comes to mind when you think of this 80s hit, a Jeep plays a prominent role in a classic scene. When Marty is running late to school, he grabs the back of a Jeep Wrangler and is pulled along on his skateboard.
Twister (1996)
Trail Rated® Jeeps are put through the toughest of circumstances, so it makes sense that Jo, a Storm Chaser, would drive a 1982 Jeep XJ 10 in this disaster flick.
Cars (2006)
Jeep vehicles have been prominently used in the military and this is carried on by the character "Sarge" in the Pixar animated flick. Sarge was a veteran who served in the second World War and was based off the 1940s-era World War II Willys Army Jeep.
Drive a Silver Screen Legend at Roesch Chrysler Jeep Dodge Ram
Take a spin in an iconic Jeep and find out why it has been a movie set staple at Roesch Chrysler Jeep Dodge Ram. We have a finance department ready to help you in to a new Jeep today!