What is the Difference Between Manual and Automatic Transmissions?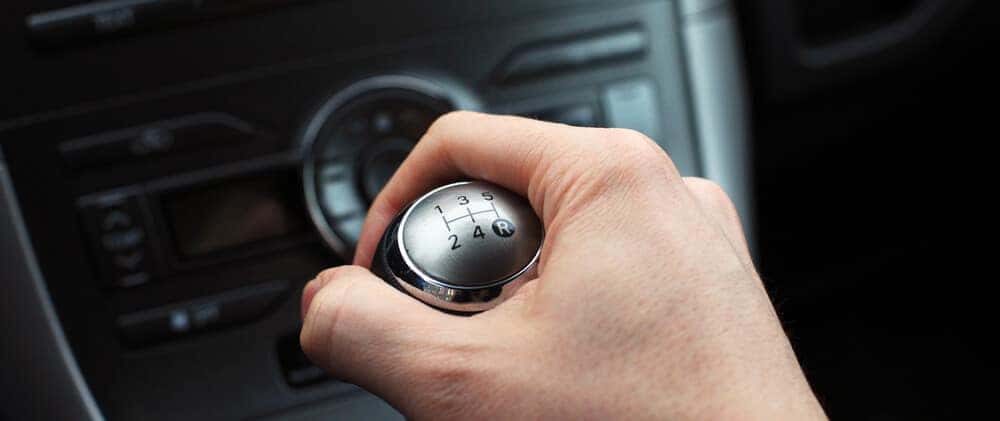 Choosing the right transmission for your vehicle is important for creating the best driving experience. Both manual and automatic transmissions transfer power form the engine to the wheels, but they go about it in different ways.
Manual Transmission
Better known as a stick shift, manual transmissions require more work on the part of the driver. To operate a stick shift, a driver must use a shift lever on the center console to shift gears on their own. Another component is the third pedal, located next to the break, which is used to release the clutch disk every time gears are changed. Despite the extra effort to operate, manual transmissions provide their own advantages:
They cost less
Provide better gas mileage
Give the driver the feel of being in a race car
Automatic Transmission
By comparison, automatic transmissions prove much easier to use. The gears change on their own–either electronically or hydraulically–depending on the cars speed, engine rpms, and throttle position, with no driver input required. Other benefits of an automatic transmission include:
They require less maintenance
No risk of the engine stalling
Easier to operate when sick or injured
If you need someone to drive for you, more people know how to drive an automatic
Try Your Hand at Both at Larry Roesch Chrysler Jeep Dodge Ram
Stop by our Bensenville location and the Larry Roesch Chrysler Jeep Dodge Ram team will help you find the right transmission. We have an array a vehicle specials and a finance departmentready to assist you!
More from Larry Roesch Chrysler Jeep Dodge Ram
After years without a Grand Cherokee redesign, Jeep has introduced the 2021 Jeep Grand Cherokee L. This midsize SUV boasts three rows of seats, two engine options, significant technology advancements, and more, all of which you can access for yourself when you shop at Larry Roesch Chrysler Jeep Dodge Ram. But first, get to know a bit more about…

The all-new 2022 Jeep Wagoneer and Grand Wagoneer represent a revival of an iconic brand. Style and power are perfectly blended together in these two full-sized luxury SUVs, guaranteed to give your Bensenville rides an upgrade inside and out. Larry Roesch Chrysler Jeep Dodge Ram has outlined everything you need to know about these two new SUVs, from mileage…

The Jeep Grand Cherokee L is very similar to the mainline Grand Cherokee, but it adds on a third-row. If you're searching for a full-size Jeep SUV around Bensenville, the Grand Cherokee L delivers. Read on to see the 2021 Grand Cherokee L price for each trim and some highlight features. Then, fill out a pre-approval and contact Larry Roesch Chrysler Jeep Dodge Ram to book a test drive in Elmhurst!