What is the Difference Between Manual and Automatic Transmissions?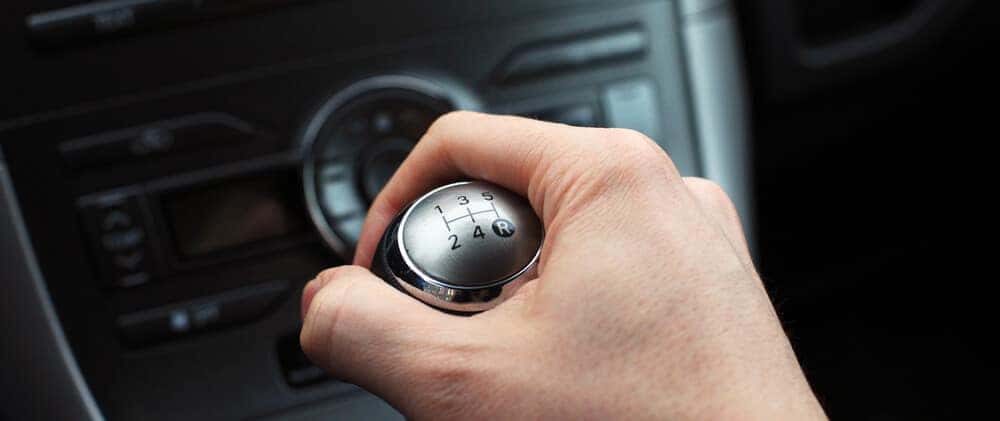 Choosing the right transmission for your vehicle is important for creating the best driving experience. Both manual and automatic transmissions transfer power form the engine to the wheels, but they go about it in different ways.
Manual Transmission
Better known as a stick shift, manual transmissions require more work on the part of the driver. To operate a stick shift, a driver must use a shift lever on the center console to shift gears on their own. Another component is the third pedal, located next to the break, which is used to release the clutch disk every time gears are changed. Despite the extra effort to operate, manual transmissions provide their own advantages:
They cost less
Provide better gas mileage
Give the driver the feel of being in a race car
Automatic Transmission
By comparison, automatic transmissions prove much easier to use. The gears change on their own–either electronically or hydraulically–depending on the cars speed, engine rpms, and throttle position, with no driver input required. Other benefits of an automatic transmission include:
They require less maintenance
No risk of the engine stalling
Easier to operate when sick or injured
If you need someone to drive for you, more people know how to drive an automatic
Try Your Hand at Both at Larry Roesch Chrysler Jeep Dodge Ram
Stop by our Bensenville location and the Larry Roesch Chrysler Jeep Dodge Ram team will help you find the right transmission. We have an array a vehicle specials and a finance departmentready to assist you!
More from Larry Roesch Chrysler Jeep Dodge Ram
Contact Us Jeep is an iconic brand, and has had quite the presence on the big screen. Find out some of our favorite movies featuring a scene stealing Jeep at Larry Roesch Chrysler Jeep Dodge Ram. Jurassic Park (1993) With off-roading required to maneuver the more rugged parts of Jurassic Park, Jeep vehicles were the perfect choice for staff. The…

Contact Us Choosing the right transmission for your vehicle is important for creating the best driving experience. Both manual and automatic transmissions transfer power form the engine to the wheels, but they go about it in different ways. Manual Transmission Better known as a stick shift, manual transmissions require more work on the part of…

Schedule Service While we all know properly functioning brakes are important for safety, not everyone knows when they need to replace them. Find out what to look for and when you should bring in your vehicle for an inspection and brake change. Warning Signs Some warnings signs, like a loud screeching noise while braking, can…